Aluminium Cap Closure Sheet
We have many models of aluminum cap closure sheet, such as 1060,1070,3004,3105,5052,5182,8011.
| | | | |
| --- | --- | --- | --- |
| Alloy | Temper | Thickness | Width |
| 1060,1070 | O,H14 | 0.17-0.6mm | 50-900mm |
| 3004,3105 | O,H12,H14,H16 | 0.2-0.3mm | |
| 5052,5182 | H19 | 0.25:-0.5mm | 1280mm |
| 8011 | H14 | 0.17-0.23mm | 800-1000mm |
Application of aluminum cap closure sheet:
vial aluminium seals,aluminium tear off seal,aluminium flip-off vial seals, aluminium closures, pharmaceutical caps, pull-off aluminum cap, aluminum seal cap for injection vial,aluminum cap for injection bottle. ROPP cap, PP cap, roll on pilfer proof cap, aluminum pilfer-proof cap, pilfer proof closure, aluminum bottle cap, aluminum screw cap, tear off caps, flip off caps.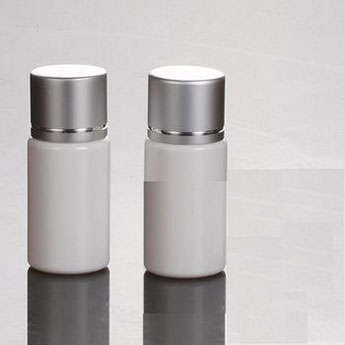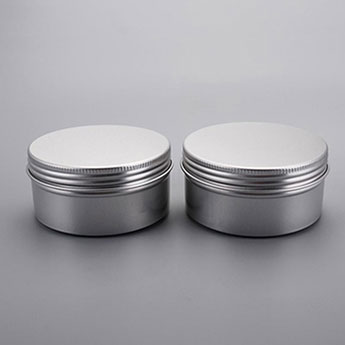 (1) 1070 aluminum strip for cosmetic cap
Signi aluminium hot rolled quality makes it is good for deep drawing, and 99.7% high purity let the cosmetic cap surface is very bright, and the surface is very soft and smooth, in conclusion signi aluminum 1070 O cosmetic cap strip is ideal for use on perfume bottles and cosmetic bottles, which need shining and bright surface, such as cream jar, perfume bottle, screw top bottle, cosmetic cap etc.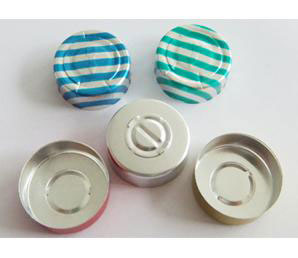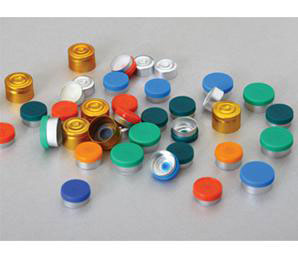 (2) 8011 1060 aluminum strip for injection vial seals
1060 8011 aluminium plain strip, 1060 8011 aluminium lacquered strip for Injection vial seals.
Signi aluminium offer 1060 aluminum strip for injection vial seals since long time ago, because 1060 strip is easy to make and cheap price, in many countries 1060 strip for injection vial is still very common, signi aluminum could offer plain aluminum strip, lacquered aluminum strip, coated aluminum strip in color of golden, white, red, blue, black etc, one sides color, both sides lacquered etc.
Recently Signi aluminium produce 8011 aluminum strip injection vial seals, which is quite popular in China, used for pull-off aluminum caps.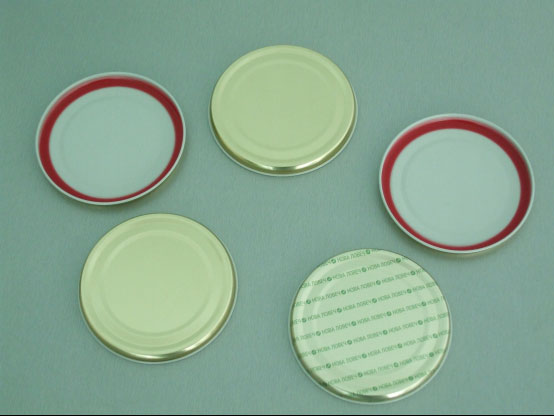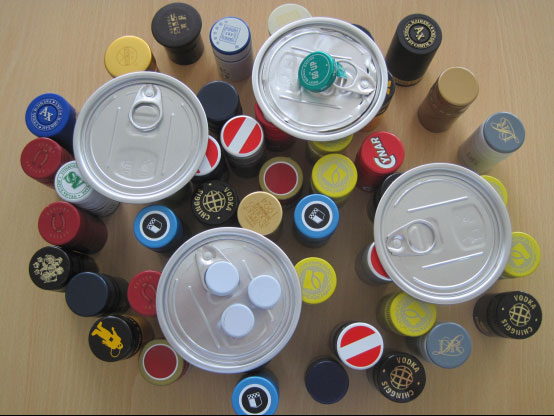 (3) Aluminum Sheet for Omnia Jar Cap
1.Chemical Composition : Alloy type 8011 H16 According to EN573-3
2.Size and deviations from the size:
-Thickness tolerance -0+0.5mm
-Width tolerance -0+0.5mm
-Length tolerance -0+0.5mm
3.Deviations of the forms/shapes:
- Deviations of the straight for hardness of the longitudinal border max 1mm
- Deviation of flatness--max 4mm
- Rectangularity: max difference in the diagonals--3mm
- Dislocation between the sheets--max 2mm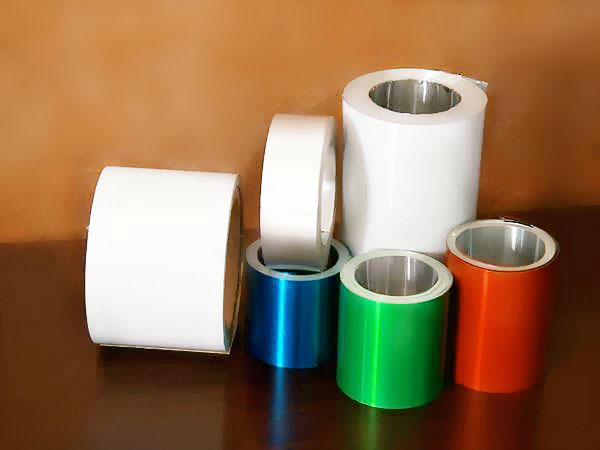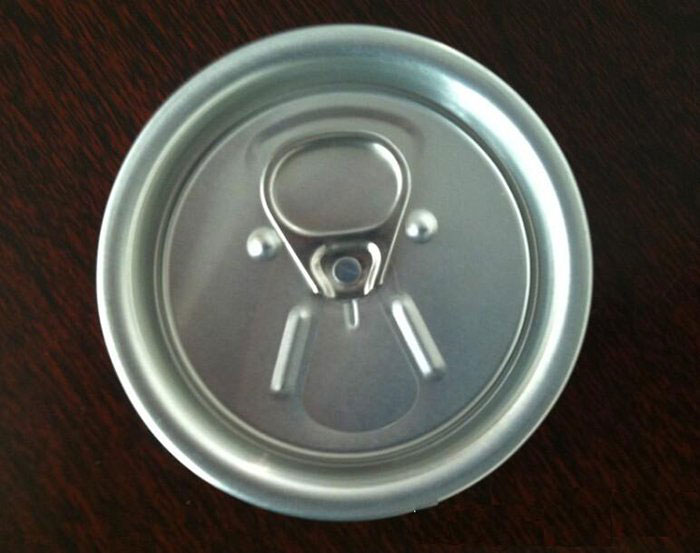 4.Surface of the sheets
The surface of the aluminum sheet for jar cap shall be oil-free, this is controlled by testing with clean natural cotton pads, dipped in 100% distilled water. Laying is steady, without stopping from end to end. Level of oil free, B,C, or D.
Droplets, spots caused by corrosion and burnt lubricant on the surface of the sheets not acceptable.
Minor scratches and staining not acceptable as well.
5.Packaging:
Wooden case packing could guarantee the quality of the materials during transportation and storage.
All stacks of the aluminum sheets are bound firmly in nylon, and respectively fixed in wooden cases.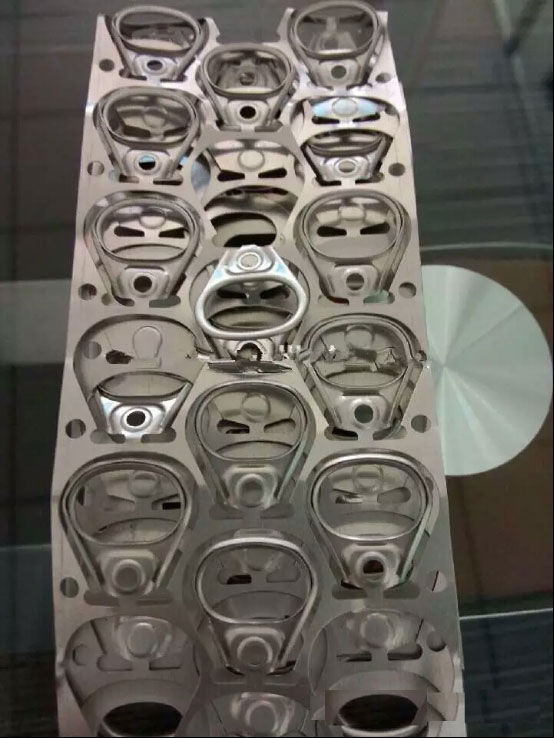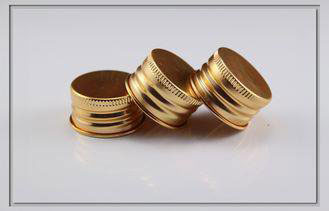 (4) Lamp Cap Aluminum Strip Foil
To make aluminum lamp cap, first stamping and then tapping into spiral shape, thinner materials and to withstand the pressure. Therefore, the 3004 lamp cap aluminum strip need to be with high mechanical strength and uniform microstructure and deep drawing property. Currently signi aluminum use the flat ingot hot rolling for producing blank holder with 3004-O aluminum alloy lamp cap strip. To make this 3004 O aluminum lamp cap strip, we have to control the composition of the material and cast rolling process, the high temperature uniformity of annealing and final annealing process, it have good deep drawing quality, enough strength, good formability.
(5) Ring Pull Can Lid Aluminum Strip Foil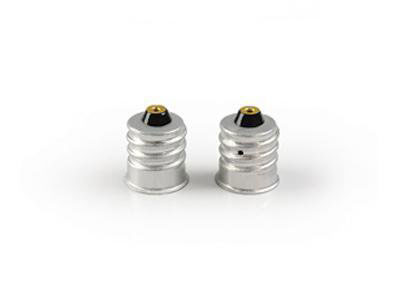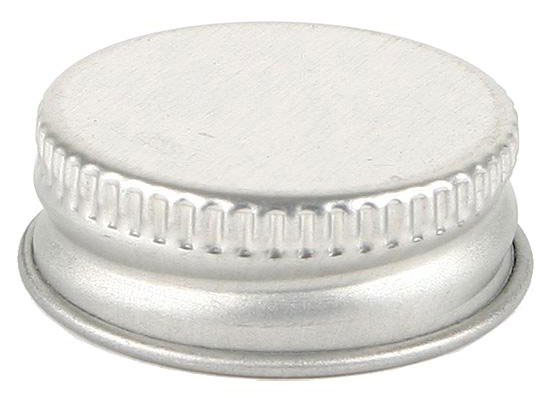 1. Typical Products
5052 aluminum ring pull can lid strip: thickness: 0.22 - 0.5mm; width: 1280mm; 5052/5182: H19 alloy
2, Product Features
(1) Ring Pull stock generally adopts 5182 aluminum alloy processing, the Ring Pull Can Lid material generally use 5052 and 5182 aluminum alloys processed;
(2) flexible, stamping deformation is not easy to crack;
(3) small density, light weight, smooth surface, feel good;
(4) environmental protection is easy to recycle and reuse.
3. Main Quality Requirements
Surface processing is good, does not allow to have a black, marks, tire tracks, corrosion, pressure folds, creases, straightening roller printing, oil stain, stick injuries, scratches, metal and non metal pressed into etc. obvious defects, the strip flatness degree greater than 10I (or wave height is less than or equal to 3 mm, wavelength is preferably more than 400mm).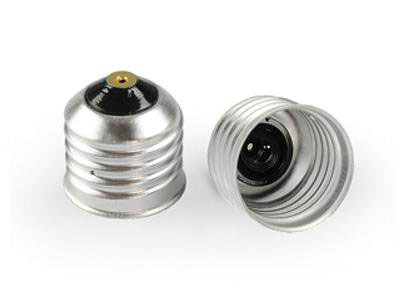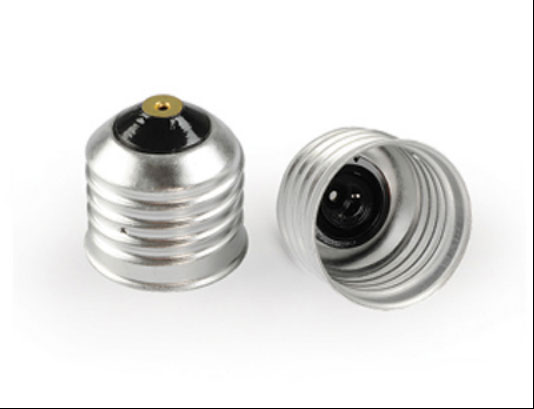 4. Production Control
(1) strict control of good width tolerance.
Thickness tolerance: + 0.01mm (preferably 0.005mm)
Width tolerance: + 1mm
Flatness requirements: height less than 3mm, within 1 meters of the wave number is less than 3;
(2). Mechanical properties:
Yield strength: 295-380Mpa;
Tensile strength: 355-420 Mpa;
Extension rate: 5.5%;
After baking: yield strength: 320MPa; tensile strength: more than 360MPa; the elongation rate: = 5.5%
(3). plate shape control:
Combined with roll, bending roll, spray the use of control good flatness, ensure hot machine convex degree control between 0.1 ~ 0.8%, hot online visual without obvious wave.
(4). appearance quality:
No end edge crack, roll end neat, no staggered pyramid.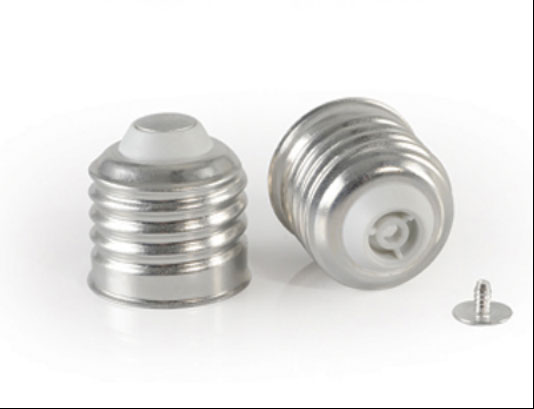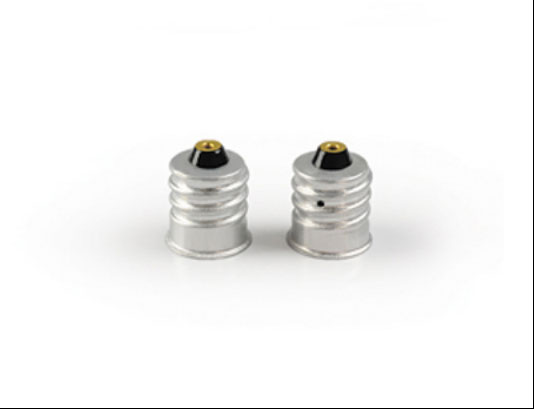 5. Casting Process Control Points
(1) to control the content of Na, to avoid excessive sodium content, the emergence of sodium embrittlement (memory can be associated with the Nazis);
(2) note that the addition of gas, refined, to prevent the subsequent rolling of large cracks and cracks;
(3) note that in addition to the slag initial gas and other metallurgical quality, to prevent the use of the slag caused by the customer when the explosive tank.
6. Hot Rolling Process
(1) hot rolling mill process: large single side milling 15-20mm, side face milling 10-15mm;
(2) heating system: the furnace gas temperature 490 degrees, 33 hours of heat preservation, baked temperature 475-485;
(3) roller type: -0.02mm;
(4) emulsion index: according to the actual production conditions at the time of hot rolling;
(5) under the machine thickness: to meet the process requirements between 6.0-6.5mm, as far as possible by the lower limit control;
(6) surface control: the hot surface in a flat road, the first coiling and second coiling can have uniform white phenomenon, final coils via sub surface exposed metallic luster and color uniform, no white and aluminum adhesion phenomenon. Surface does not allow scratches, scrapes, sand hole, and so on the depth of the defect, can with the imprint of mild steel, mild trachoma, slight pitting, the edge can be cut within the range of the weight of the edge of the skin.
(7) flatness control: with roll, bending roll, spray the use of control good flatness, ensure the hot machine 8 crown control between 0.1 ~ 0.8%, hot online visual without obvious wave.
(8) appearance quality: end surface of edge crack, roll surface neat, no staggered pyramid.
Through the factory technology and scientific research departments, make unremitting efforts, Henan Signi Aluminium lid stock, the Ring Pull stock output has reached 4000 tons. Superior product quality and good after-sales service, has won the praise of users at home and abroad.
(6) 3105 Aluminium Sheet for Screw Caps
Compare with 8011 closure sheet, 3105 Aluminium screw cap sheet has enough strength, so it is stronger enough to bear the gas pressure, so it is widely used for making screw cap for gas liquid bottle, such as soda water and carbonated wine.
We could treat 3105 Aluminium screw cap sheet with phosphoric acid chromated, and DOS coated, printed with different colors, on the basis of our plain sheet.
We control the materials composition, rolling temperature and time,and annealing temperature to product optimal materials to meet client's performance needs, such as its opening capability and earing rate.
With our good flatness and squareness, we could prevent color gapping, unevenness or print misalignment during printing.
(7) Aluminium Sheet for Ropp Caps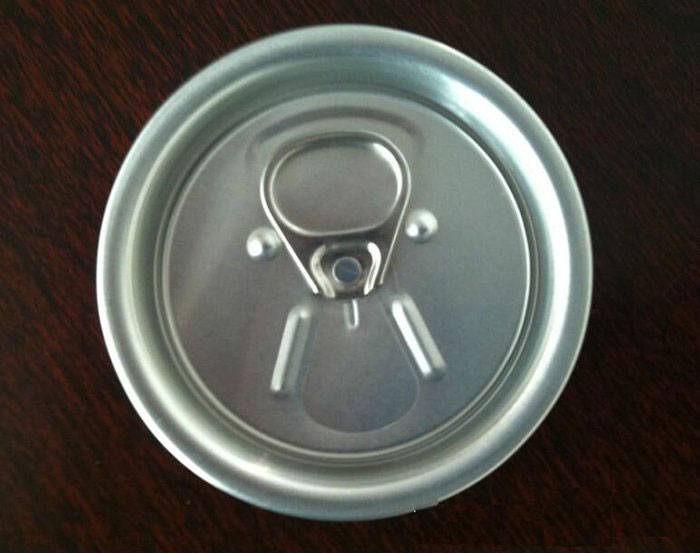 Surface type:
a. Plain mill finish aluminum strip
b. DOS oil lubricated finish
c. Chromated finish
d. One side golden/white/red/blue/black,etc other colored, other side protective lacquered
e. both sides clear/transparent lacquered
Test item: autoclave test, Hgcl2 test
Tensile strength: 130-155mpa
Elongation: 2.5-3.5%
Earring: 2% Max
Packing: export standard wooden boxes;
---